E-Safety
Please note we have stopped creating our E-safety Newsletter and instead we upload regular advice for our families via Class Dojo.
"Children and young people need to be empowered to keep them-selves safe. Children will be children – pushing boundaries and taking risks. At a public swimming pool we have gates, put up signs, have lifeguards and shallow ends, but we also teach children how to swim."
Dr Tanya Byron Safer children in a digital world: The report of the Byron Review.
What is E Safety?
The Internet has become part of our everyday lives and is now easier to access than ever before. Use of the Internet can also have risks. Young people are more at risk of exposure to inappropriate or criminal behaviour if they are unaware of the dangers.

These dangers include:
Viewing unsuitable content e.g. hate material, adult content, sites that endorse unhealthy behaviour.

giving out personal information

arranging to meet an online 'friend'

becoming involved in, or the victim of, bullying, identity theft, or making and sending indecent or illegal images

spending too much time online (internet addiction), which can effect concentration, sleep and health

Copying information from the Internet or buying work from other people to use as their own.
Children at Abbeymead Primary use the Internet on a regular basis as part of their learning. Technology enhances learning, and we at Abbeymead want to ensure pupils get the most from it, by encouraging responsible online behaviour.
In school, we use a filtering system to prevent children accessing inappropriate sites. We also have regular 'e-safety' activities to remind children of the importance of keeping themselves safe online. At home, sometimes children can be given unsupervised access to the Internet. This, potentially, allows them to access all kinds of society (both good and bad) and bring them virtually into their homes. Below are the SMART rules which we encourage out children to use in and out of school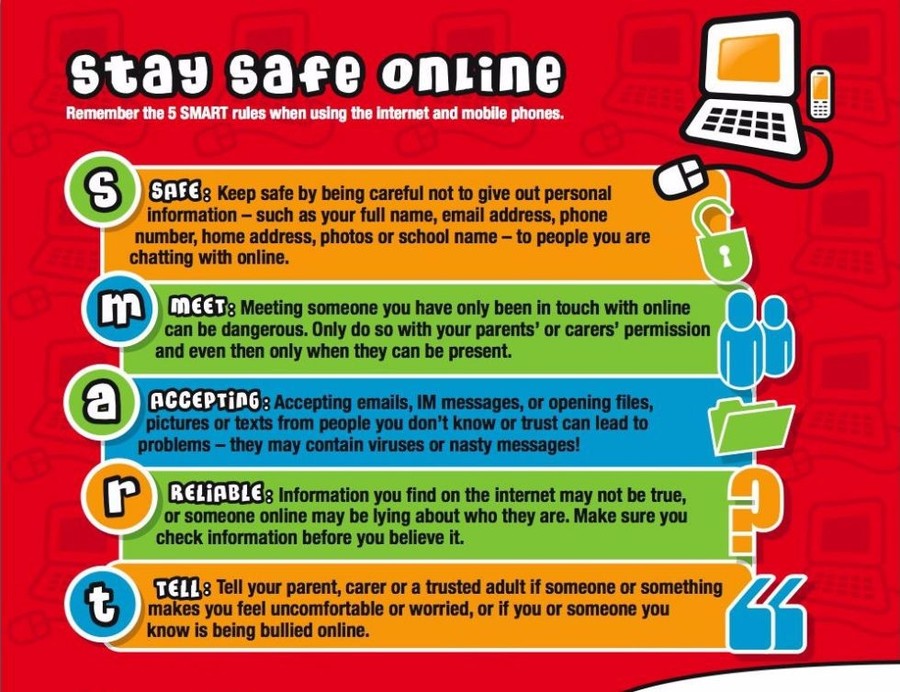 Useful Links
Internet Safety Resources
There is a great new online safety tool designed for parents launched by the Department for Education called Parent Info. It's has advice on everything from keeping children safe from online trolls to WhatsApp - a guide for parents.
Childnet is a great website resource for parents and children on online safety. Click here to watch an interactive video on how to keep your child safer online.
Think U Know has a great section for parents and covers topics such as gaming and talking to strangers. You can also search by topic or age range to find information that is relevant for your family. You can find the site here
Internet Matters is another great site to use - it has advice on cyberbullying, how to talk to your children about internet safety and quick guides to different types of social media such as Instagram and Snapchat. You can visit their pages here Internet Matters.
You can download the DofE advice for parents on cyberbullying here
You can access the DofE online parents support website called Parent Info here
Here are quick links to a range of Internet safety sites that you may find useful too...
Hector's World 5- 7 Year Olds - Discover exclusive, free cyber-safety resources from Hector's World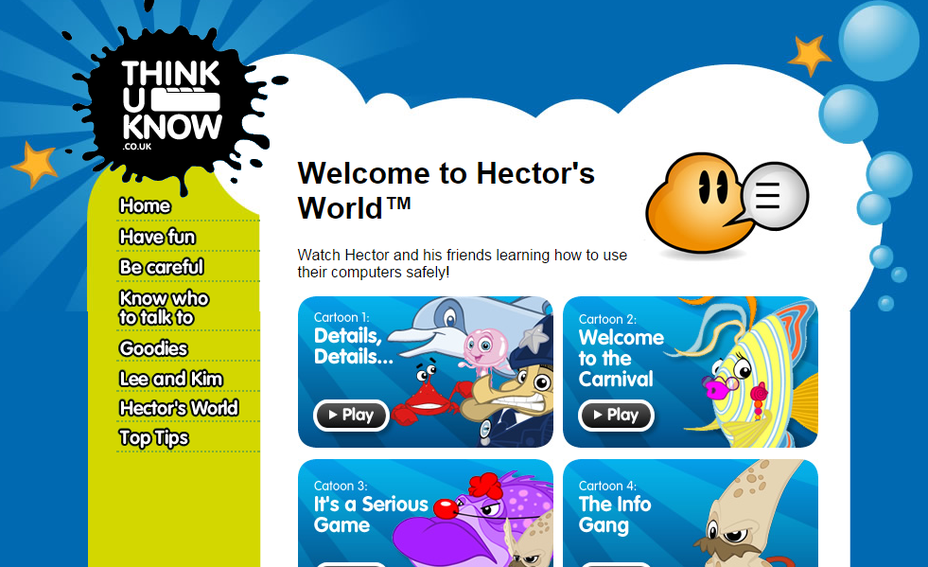 Thinkuknow - 8-10 Year olds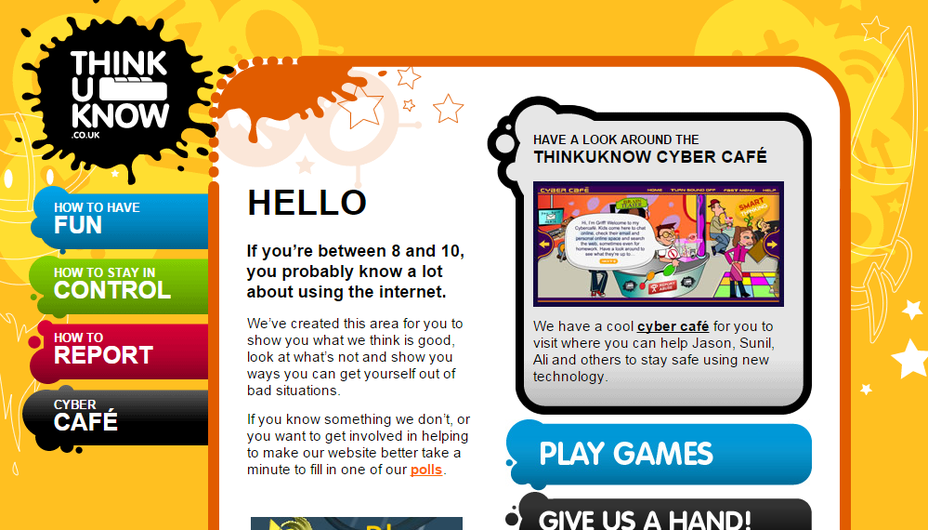 Thinkuknow Parents/Carers Site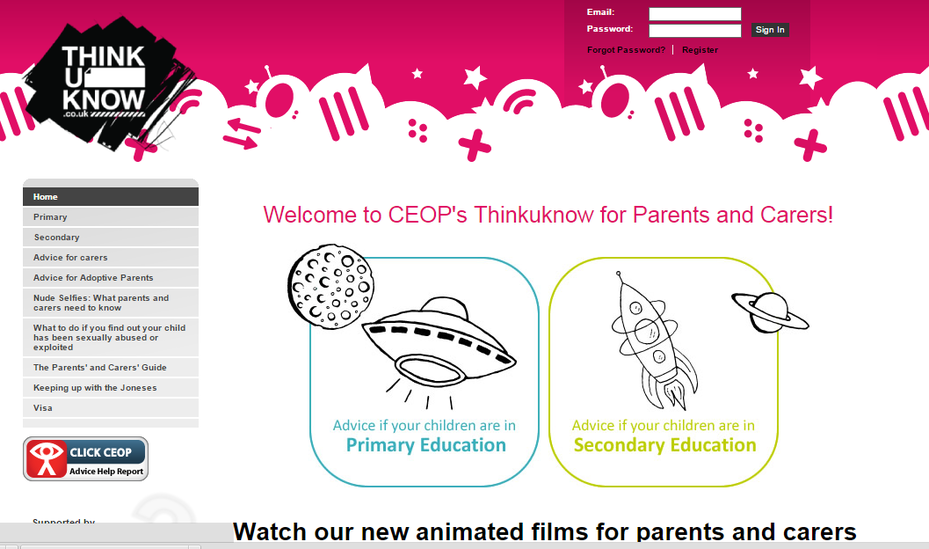 Mead Road, Gloucester, Gloucestershire, GL4 5YS
Tel: 01452371710
Email: secretary@abbeymead.gloucs.sch.uk