Teaching Children to Read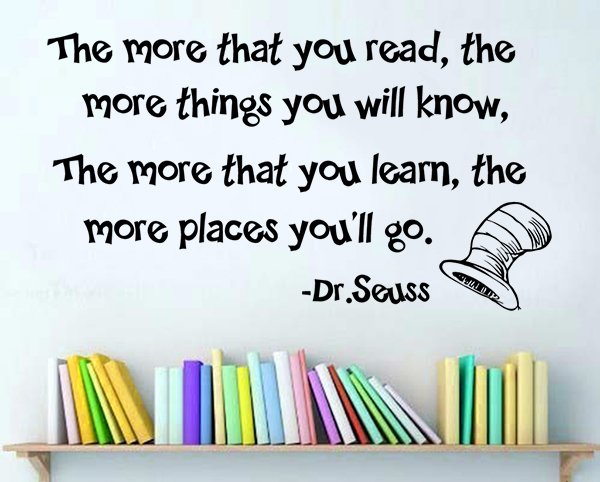 "Research proves that children who enjoy reading do better at school in all subjects"

Reading at Abbeymead: Our Vision

Here at Abbeymead, we pride ourselves on being a school committed to developing competent readers with a love for reading; this runs right through our school community, from the children, to the parents and all members of our school staff team. We recognise how important it is to develop a passion for reading in our children, to enable them to be successful learners in all areas of the curriculum and in life beyond our school.

We labelled 2020-21, 'Abbeymead's Year of Reading: Just the Beginning'. It was an exciting year that marked the start of our journey towards making our children lifelong lovers of reading. We have been and continue to work hard to develop an ethos of reading for pleasure and to embed our vision of making every member of the Abbeymead school community a lover of reading.

Our Key Aims for reading –

For all children to develop the skills, confidence and passion to develop a life-long love of reading.

To ensure that reading is prioritised across all elements of the curriculum.

When starting at Abbeymead to ensure that all children quickly develop the early reading skills they need with phonics at the heart of the provision.

Develop phonetic skills which lead to blending and reading fluently.

Instil a love of reading for pleasure that lasts a lifetime while ensuring that children understand the value of reading as a life skill

Encourage children to become enthusiastic and reflective readers by introducing them to a range of genres and authors

Develop children's confidence, fluency and independence as a reader when reading for different purposes

To ensure that all children are provided with the support needed to catch up quickly if they fall behind.

For more details on the various elements of reading here at Abbeymead please click on the links below: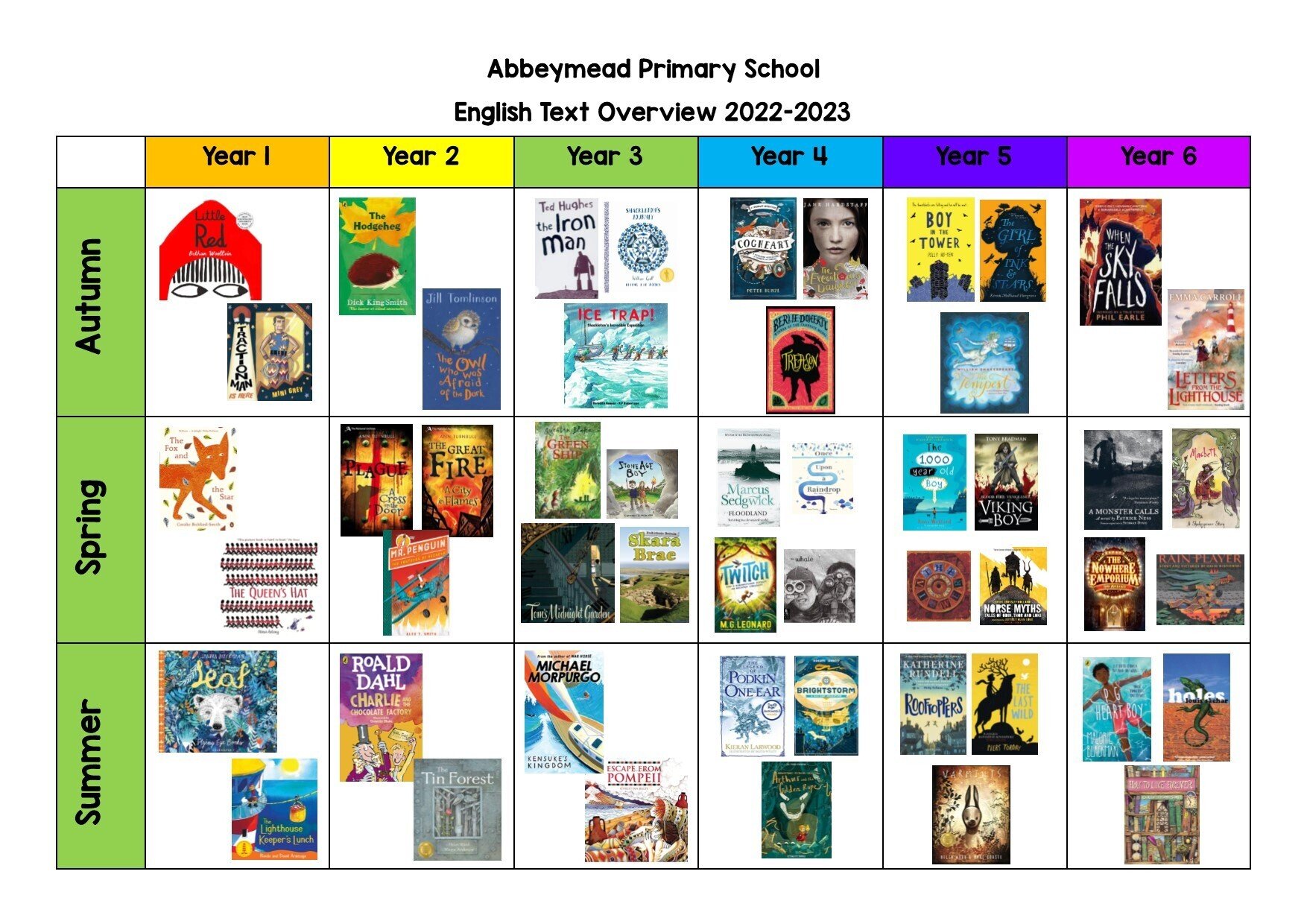 In EYFS, we have our 'Fab 5' books each half term. We reread these books until we know them really well.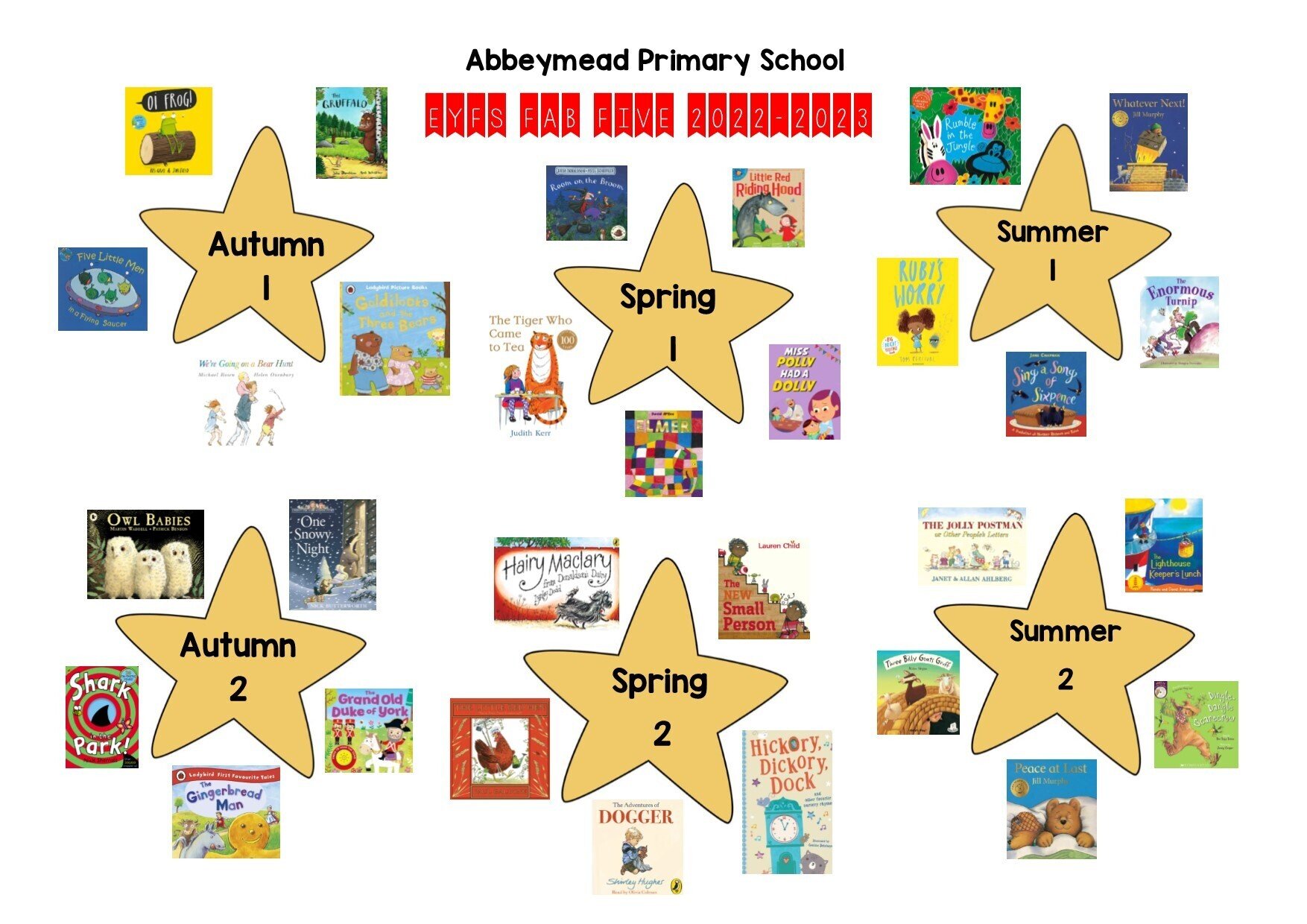 Diversity in the reading curriculum
It is so important to us that the books we choose for our reading and writing and wider curriculum texts – as well as the home reading book lists – reflect the community we serve. We want all children to find characters and authors that they can relate to. The book lists have been carefully selected to be diverse in character, setting and author so children feel that they find connection with the faces and stories represented.
All of the key texts that we choose have been considered as to whether they represent Abbeymead's increasingly diverse community. We have worked hard to ensure this representation in our text choices.
Reading Sessions: How Do We Teach Reading at Abbeymead?
Children across the school have, on average, 4 taught reading sessions a week.These are whole class reading sessions which are a balance between practising reading fluency, discussion based learning and written comprehension. As well as this, children are regularly heard reading aloud by an adult in EYFS/KS1 and as regularly as possible in KS2.
We also use the Reading Dogs to teach and reference key reading skills with the children.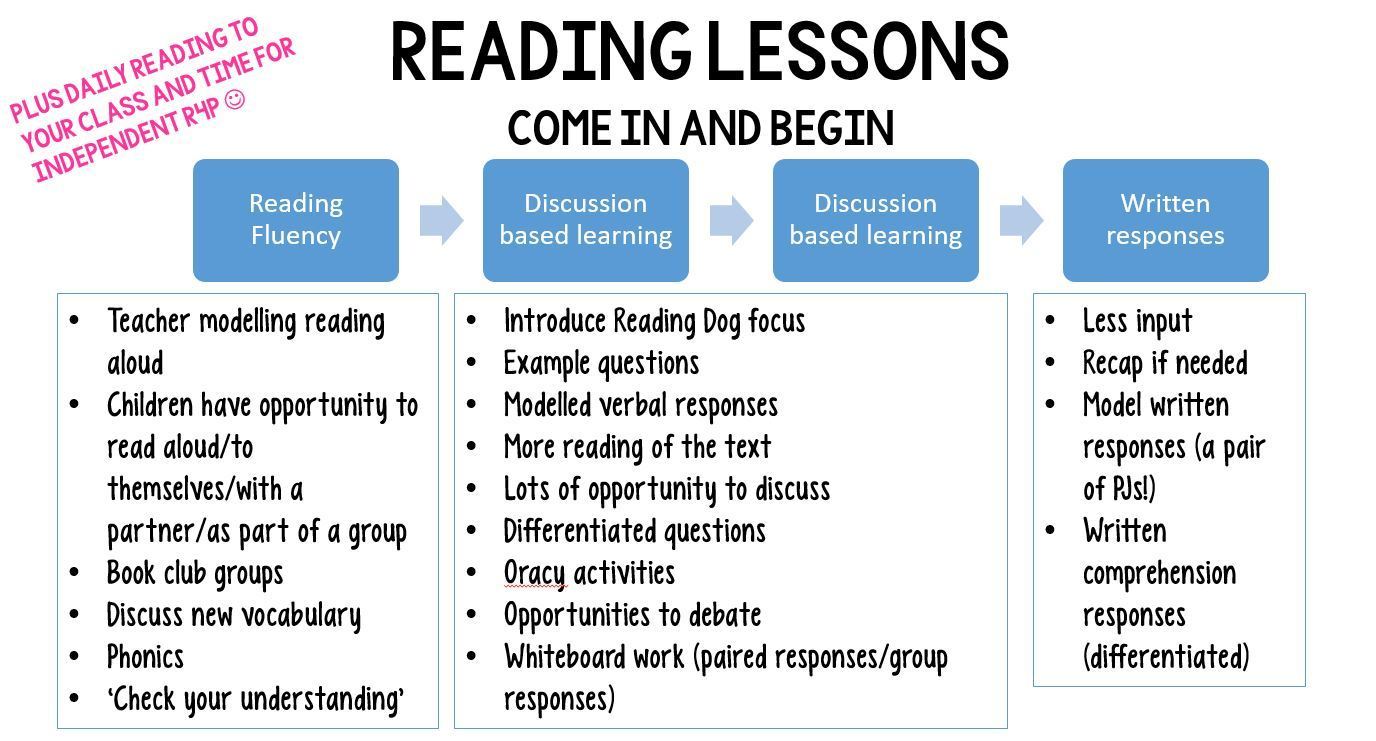 Our School Libraries
At Abbeymead, we encourage a love of reading whenever we can; children have time daily to read books, and read books that they want to read.
After consultation with the children we have worked hard over the past 4 years to develop more local libraries that children can access more freely on a daily basis. Thus, making access to high quality texts easy and more regular. We have and will contuse to invest heavily in texts for these libraries. Ag.
​
We invest heavily in our libraries and they are created with a large budget to ensure our children have regular access to high quality literature. All our class libraries are inviting, attractive, filled with up to date books and are a key part of our school.
​As part of our class libraries we aim to have inviting Class Reading Displays and have worked hard to ensure that all classes promote a love of reading. This is all part of our work as a reading school.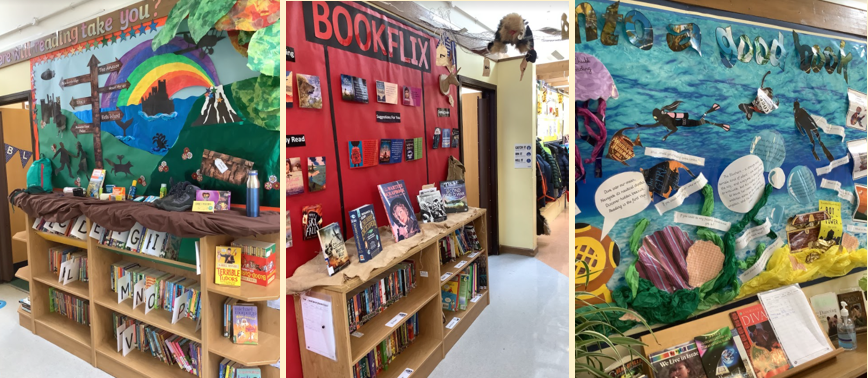 Mead Road, Gloucester, Gloucestershire, GL4 5YS
Tel: 01452371710
Email: secretary@abbeymead.gloucs.sch.uk