Maths at Abbeymead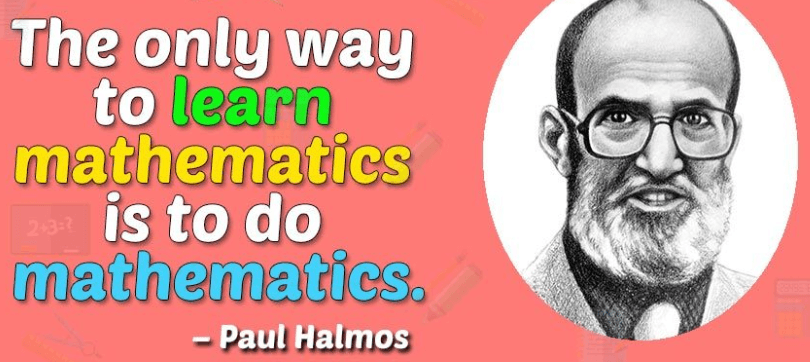 Why is Mathematics so important?
Mathematics equips children with a uniquely powerful set of tools to understand and change the world. These tools include logical reasoning, problem-solving skills, and the ability to think in abstract ways. As such, mathematics is a creative discipline. It can stimulate moments of happiness and wonder when a child solves a problem for the first time, discovers a more efficient solution to a problem or suddenly sees hidden connections.

What does problem solving look like at Abbeymead?

'The national curriculum for mathematics aims to ensure that all pupils.....become fluent......reason mathematically..... and can solve problems.'
Engaging children in problem-centered learning allows them to see connections within and between content areas. Our children are developing the ability to employ and select appropriateness of a variety of strategies to find solutions. Problem-centered learning creates a model where our children become the thinker and is engaged in a self-directed search for answers.
Strategies such as the list below help our children to solve mathematical problems.
| | |
| --- | --- |
| | Strategies |
| 1 | Act it out – make a model |
| 2 | Guess and check – Trial and error |
| 3 | Systematic – trial by improvement |
| 4 | Make a list or table |
| 5 | Look for patterns |
| 6 | Simplify the problem |
| 7 | Work backwards – use inverse |
| 8 | Algebraically – write an equation |
Where appropriate we apply problem solving to real life situations giving them real contexts, and more recently some of our children have been working alongside local businesses to develop their mathematical skills. We work very hard at Abbeymead to develop cross curricular links, enabling Maths to play a big part in many of the subjects across the curriculum.
Within lessons we talk to the children about being in 'The Challenge Zone'. The children recognise that when they are in this zone they are learning at their best. When completing problem solving activities the children feel particularly challenged, it is during these times that we develop the children's attitudes to learning. Please see below for more information.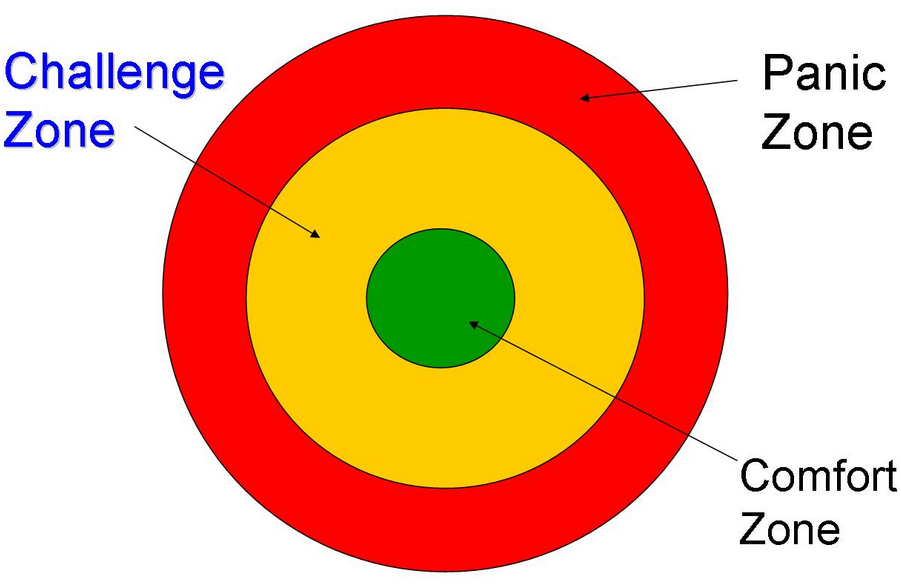 What do we mean by Mastery?
At primary school, a deep understanding is achieved through covering fewer topics in greater depth. Pupils master concepts rather than learning procedures by rote.
Important Documents
Glossary of mathematical terms
Written Method Progression Overview
Multiplication and division in the National Curriculum
Number and the Number System in the National Curriculum Statistics in the National Curriculum
Algebra in the National Curriculum
Geometry in the National Curriculum
Fractions in the National Curriculum
Measures in the National Curriculum
Addition and subtraction in the National Curriculum
Making Maths part of everyday life
Maths ideas calendars and books
Maths ideas catalogues and car journey
Maths ideas in the kitchen and park
Maths ideas number plates and swimming pool
Maths ideas shopping and walking home
Times tables - How can you help at home?
At Abbeymead we are committed to equipping all children with mathematical life skills. Learning their times tables is KEY! Children need to become fluent in their times tables through varied and frequent practice so that they are able to recall and apply their knowledge rapidly and accurately to problems.
A parents guide to learning times tables
What can you do to help your child learn their times tables?
99 Club
The 99 Club is a brand new scheme at Abbeymead School which aims to raise standards in maths through encouraging pupils to improve their mental calculations when attempting quick-fire multiplication and division problems.
The idea is that with repeated practice, the scheme should result in increased speed and confidence when tackling mental maths problems without relying on written workings and methods.
Pupils will begin at the 11 Club and work their way up, having one opportunity per week during one of their maths lessons to answer all calculations at their current level unaided and within the allotted time of ten minutes.
If all of the calculations are answered correctly, the child can move up to the next level!
Useful websites
| | |
| --- | --- |
| | Education City is the leading developer of curriculum content. It is used in over 15,000 schools across the world and is a great resource to enhance childrens' learning. |
| | Coolmath4kids is an amusement park of maths games and much more, specially designed for fun, fun, FUN! |
| | The Woodlands Junior School website is a fantastic resource for a huge range of interactive games. If you're not sure which website to use to find the information you need...this is the perfect place to start! |
| | Nrich have homes for students of different ages, and have homes for teachers of different age groups. If you are a parent or carer, we suggest that you start with the Teacher Guide. In your home you'll find the latest resources we have added to our collections, and they'll keep you up to date with open problems and events. |
| | Schoolzone is a website specially designed for teachers and children. It has endless amounts of research but also has some great interactive games which can be played by all ages. |
| | Tes i-Board is a great teaching tool which has a wide range of interactive activities and games to help you support your child's learning. Designed specially for teachers to use in their classrooms, but perfect for extra work at home. |
| | BBC Schools is another great resource which is absolutely free. Click here to access the well known BBC Bitesize resources too. |
Apps to support learning at home
Price: £0.79

A simple and effective maths app designed to support the practise of basic addition and subtraction facts to 10, 20 and 100. My children found it straight forward to use and motivating. Choose one of the avatars supplied when you begin or take a photo to use instead. Enter your name and age and you're… Read More

Price: £1.49

This is another of several apps offered from Daydream education. We like the fact that these apps provide a balance of teaching and instruction, opportunities to practise key skills and quizzes to test the learners knowledge. They cater for a range of levels and increasingly complex operations. This app, as the name suggests, focuses on conversions… Read More

Price: £1.49
Price: £1.99
Price: £1.99

Mental Maths is all about the ability to jump from one calculation to another and adapt to this at speed. This is a well designed app with a range of useful features – starter questions, practise sessions and progress tests which become increasingly harder with continued progression. The app provides a good alternative to traditional… Read More

Price: £1.49

We really like this alternative way of practising times tables facts! Work out the answer to each question then aim at the correct answer to pop the bubbles. If you have a set of tablets in class, this provides a great activity for a small group to work on for a few minutes prior to… Read More

Price: £1.99

We already feature Bugs and Buttons on this site and this app is also super! It is really well designed and looks great. There are plenty of basic maths tasks to keep the children involved from counting games to basic fractions. This is one of the most popular apps with our Reception children at the… Read More

Price: £1.49

We are fans of the Squeebles apps. We have a couple reviewed on the site and if you like this app, there are also similar apps for spellings and maths. Each app rewards children with games to play and characters to collect. We've found them very motivating and, as with most apps, they provide an… Read More

Price: £2.49

We asked our dyslexia specialist to use this app with one of her pupils and it was a big hit. They particularly liked the use of a the clock face positions to consolidate the times tables and division facts. The visual clues provided by the position of the numbers and the use of colour provided… Read More
Price: £1.49

A great problem solving app, really good for getting those most eager mathematicians / scientists thinking! It is good for developing collaboration between pairs of children or for independent tasks. The children work their way through a series of problems, designing solutions and collecting cogs which they'll use later on. There are further apps available… Read More

Price: Free

This is has such a range of great activities! It is a super app with a great virtual teacher to guide the children through the tasks which cover everything from basic number work to sequences, position and direction, fractions, shapes, mathematical language, division and more! The initial app is free. You will need the full…Read More

Price: Free

This is an app we found ages ago but whilst the free part of it seemed to show promise, we never went far with because we couldn't get over the cost of the full version! How wrong we were! We finally went for it and it is great! It is so refreshing to find an app… Read More

Price: £1.49
Price: £1.49
Price: £1.49

This app is one of several Numberjacks apps perfect for younger children. It is available on a variety of tablets and we like it! It provides a good collection of basic addition activities: get to a target number in small steps of your choice, calculate addition sums against the clock and inverses of addition to 10. We… Read More

Price: £5.99

Often, as parents we sit with our children doing homework, scratching our heads and saying: "Well, how did your teacher do it in class?" Well this app may be the answer! Vittle allows the teachers to record a demonstration, just as they would on a whiteboard at school, with verbal instructions and jottings and then upload… Read More

Price: Free

This is a an app providing a variety of problem solving opportunities for the children. As you help Pirate Jack to find the hidden treasure you take part in mathematical and literacy based tasks: shapes, spelling, addition sums, sequencing, and time problems, etc. It is great for the variety it offers and encouraging the children to adapt… Read More

Price: £0.69

Here's another app from the Doodle Learning stable! We very much like their maths app, also reviewed on this site, apart from the slash / it uses for division. No such problems with this one! This app uses the same rewards of creating pictures and using stamps to motivate the children as they complete each…Read More

Price: £3.99

This app has been developed based on the popular Rising Stars Achieve series of books, found in many schools. The focus is, as the title suggests, about practising level 4 questions similar to those found in SATs. It provides an option to classic pencil and paper preparation for the exams. It could be a very useful…Read More