Religious Education (RE) at Abbeymead
Principal Aim

The principal aim of religious education is to explore what people believe and what difference this makes to how they live, so that pupils can gain the knowledge, understanding and skills needed to handle questions raised by religion and belief, reflecting on their own ideas and ways of living.
The RE teaching and learning approach
The RE teaching and learning approach has three core elements, which are woven together to provide breadth and balance within teaching and learning about religions and beliefs. Teaching and learning in the classroom with incorporate all three elements, allowing for overlap between elements as suits the religion, concept and question being explored.
These elements offer a structure through which pupils can encounter diverse religious traditions alongside non-religious worldviews – which reflect the backgrounds of many of the pupils in Gloucestershire schools.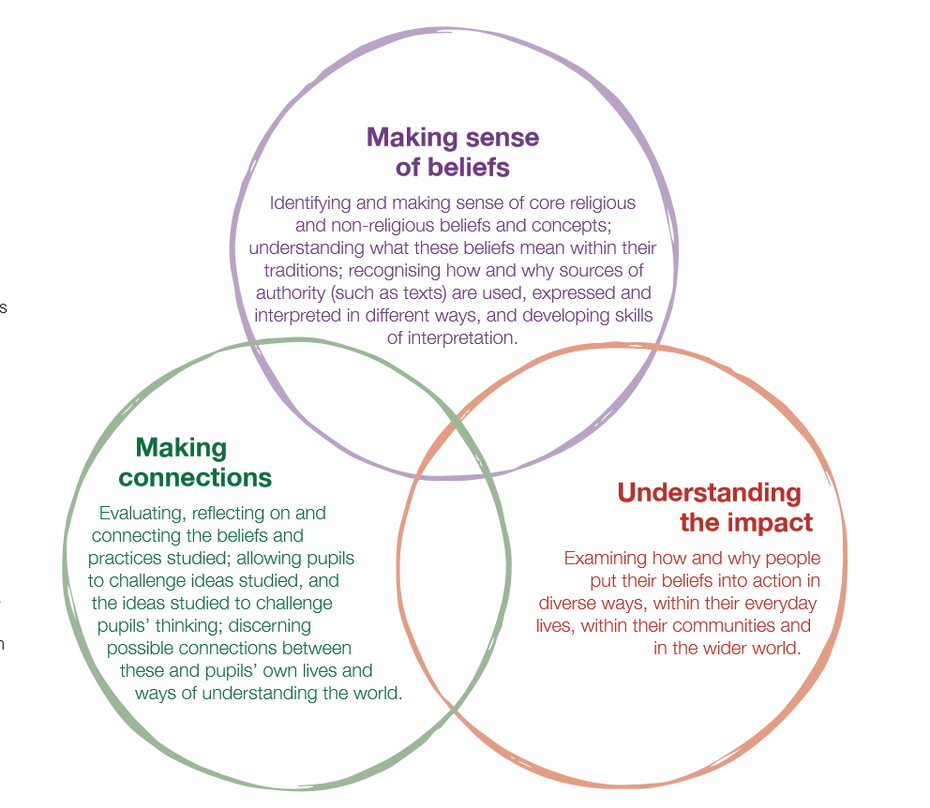 SPACE - Special Place All Can Enjoy
We are currently in the process of developing an area of the school for our children to have as a quiet reflection and/or prayer space. The room will be called SPACE, which stands for Special Place All Can Enjoy.
Pupils that would like to use the space for prayer will be invited to bring in religious artefacts, photos or similar to support them with using the space.
The children will be able to use the space during break times, during sessions with the school's Family Support Worker, or external agencies, and during prescribed prayer times identified in some religions.
Mead Road, Gloucester, Gloucestershire, GL4 5YS
Tel: 01452371710
Email: secretary@abbeymead.gloucs.sch.uk