Music at Abbeymead

Curriculum
At Abbeymead we use the Charanga Primary Music Curriculum to support the delivery of Music. Further information can be found here:
Further information on our curriculum can be found here:
PP/ SEND provision in Music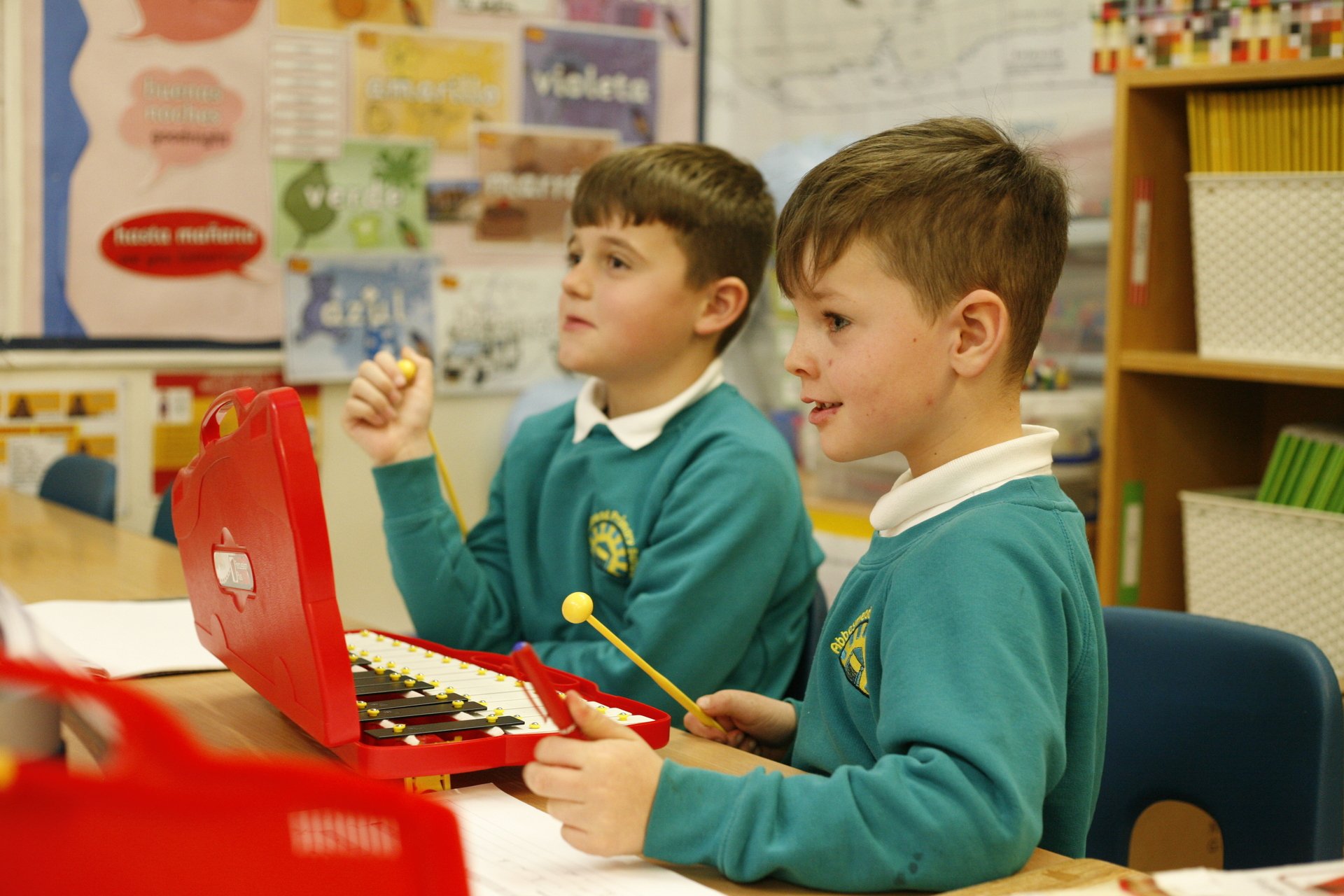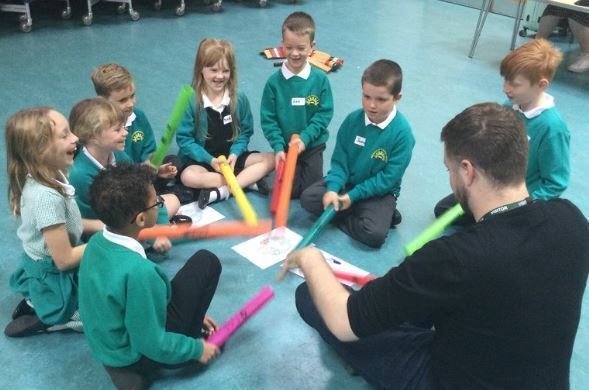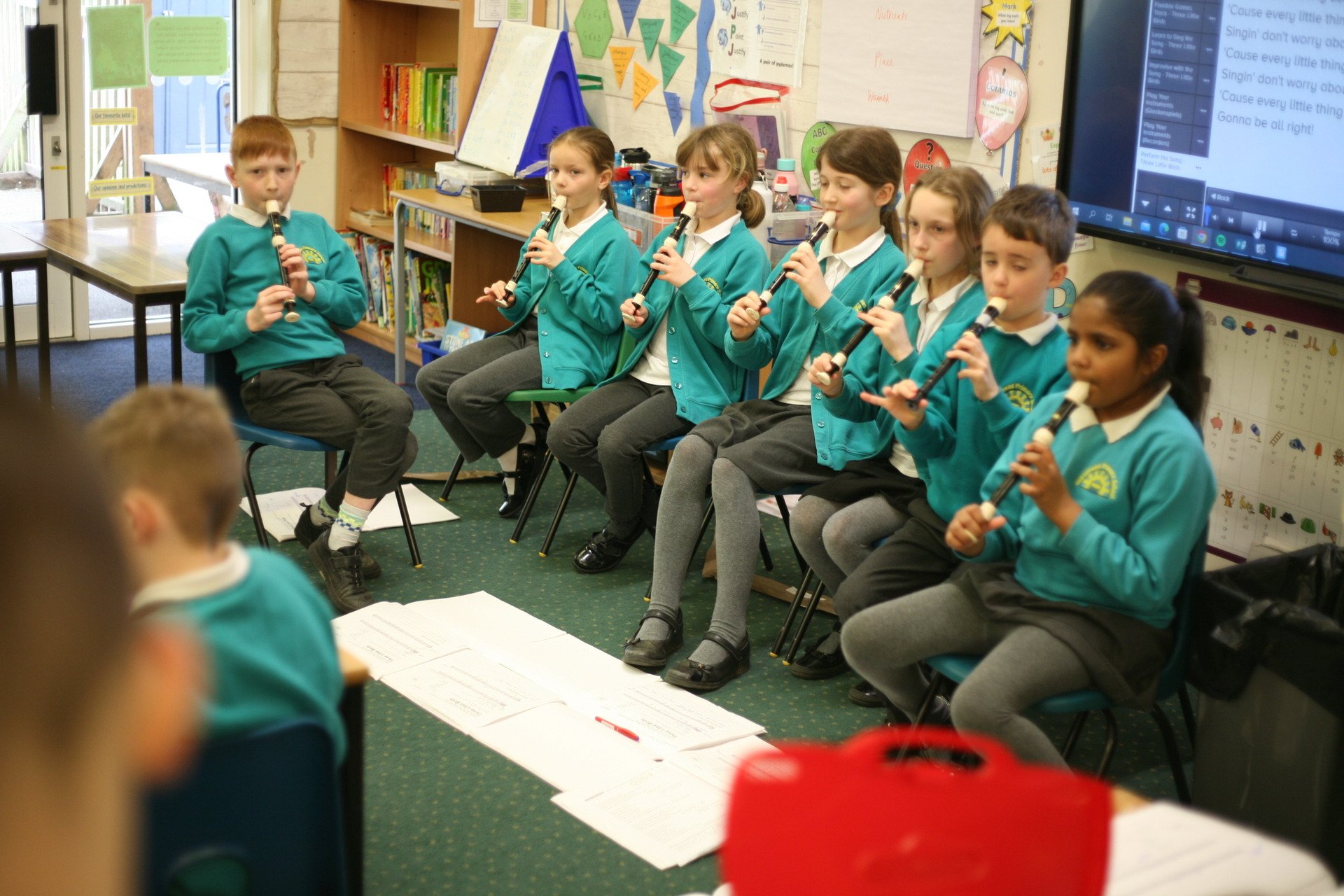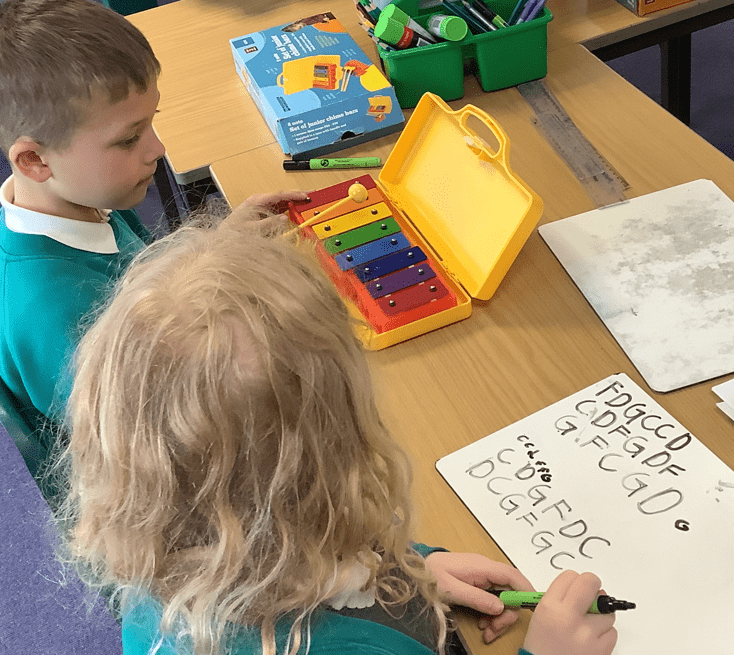 Cheltenham Town Hall - Year 4's Samba Performance 2023
London Sinfonietta visit
In September 2022, four members of the London Sinfonietta visited Green 1 to do a composition workshop. They worked with Y3 all day and then put on a performance to the whole school at the end of the day where they showcased their instruments and Green 1 performed the world premiere of their composition, The Colourful Music!
KS2 Choir's trip to Young Voices
Each year, KS2 take part in the Young Voices concert. This is a huge event where children from all across the country come together as a 6000 strong group to perform songs they have been learning throughout the Autumn term. Here are some photos of past events. We are currently rehearsing for 2024's concert on January 24th!
Whole Class Music
Samba
Since January 2022, each Year 4 cohort are taught how to play Samba music as a whole class. Mr Ian Evans, from Gloucestershire Music, comes in and teaches us how to perform rhythms on the authentic Samba instruments.
At the end of each 10-week block, children perform a mini-concert to the rest of the school and parents, showcasing their skills on each of the Samba stations and their ability to play as an ensemble by following a conductor/leader.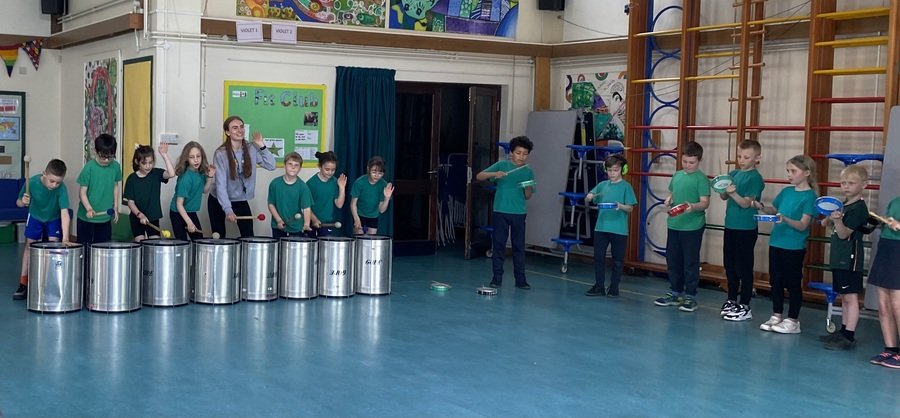 Learning to play instruments - private lessons
At Abbeymead, children have the opportunity to learn Guitar, Drums, Piano, Violin, Flute, Clarinet and Saxophone. We have a talented team of specialist teachers who visit each week to deliver either group or individual lessons. We have a dedicated room just off the library for these lessons to take place. If your child would like to learn one of these instruments, please click the following link for more information.
Musical instrument Lessons Information
Piano - Mrs Gemma Steward mrsstewardpiano@gmail.com
Drums - Mr Phil Guest midlandsdrumlessons@gmail.com
Other instruments - provided by Gloucestershire Music, click here to apply.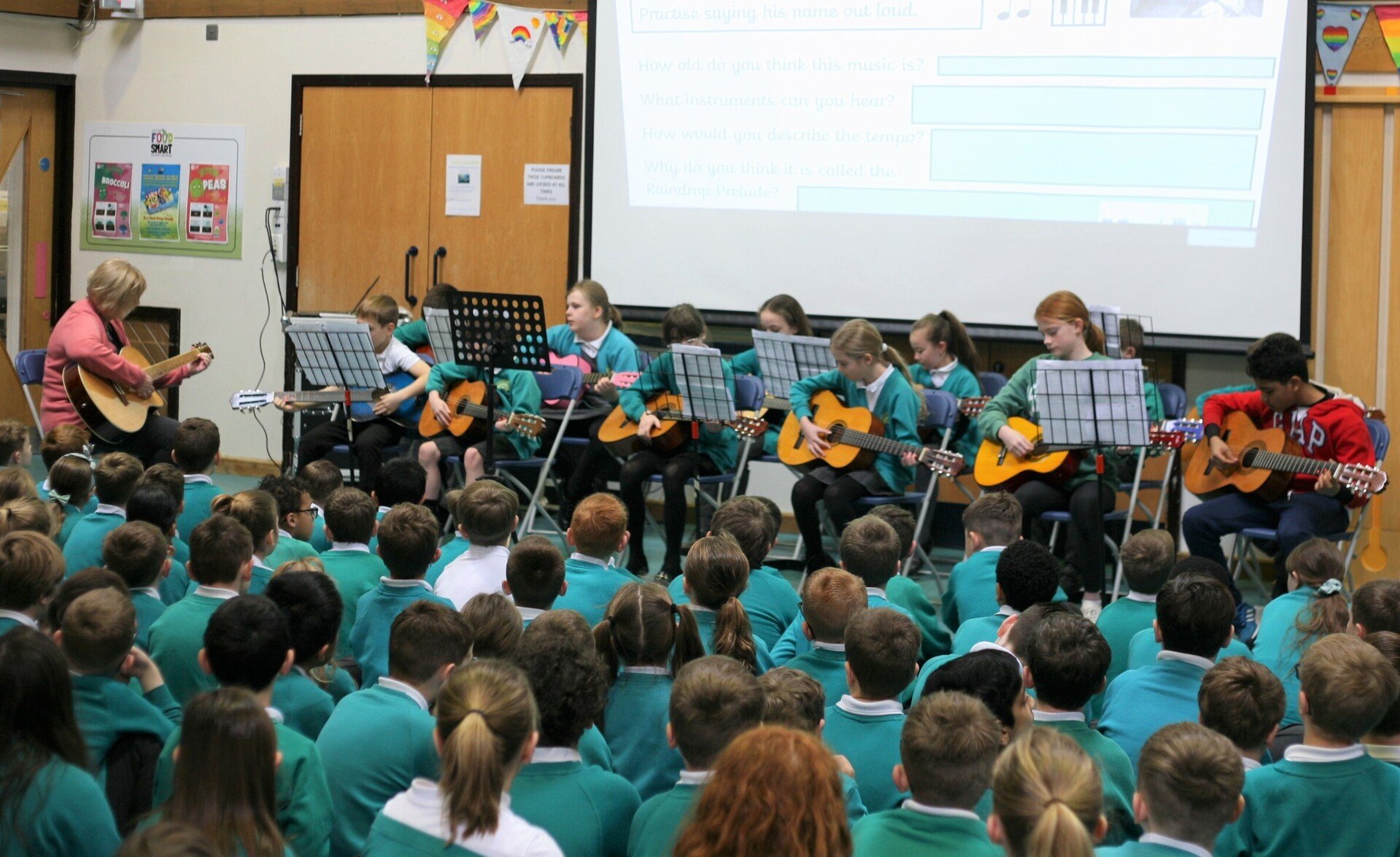 Guitarists performing as a group during KS2 assembly
Mead Road, Gloucester, Gloucestershire, GL4 5YS
Tel: 01452371710
Email: secretary@abbeymead.gloucs.sch.uk