Teaching Children to read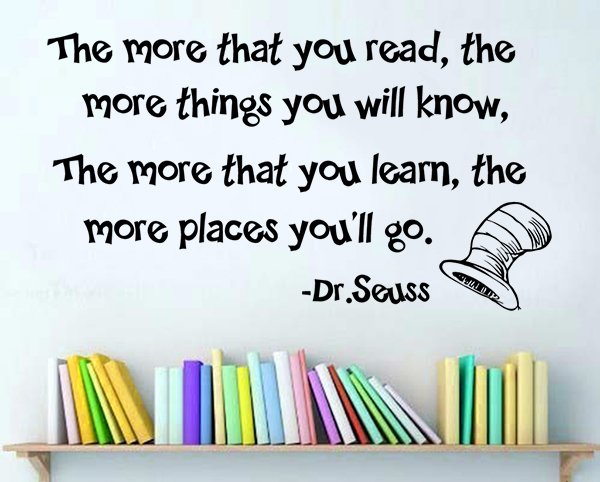 "Research proves that children who enjoy reading do better at school in all subjects"

CURRENT EVENTS AND NEWS IN READING!

Well done to all those children who participated in our 'Read the Alphabet' challenge last term! Over 57 certificates and prizes were awarded to children across the school.

Our Autumn/Winter reading challenge is now live! This challenge has been designed by pupils across the school. For every box ticked, you will earn a raffle ticket to win some great reading based goodies. Just return your sheet to school by Friday 14th of January to be allocated your raffle tickets!

Please also email any photos of you completing the challenges to the reading ambassadors at: reading@abbeymead.gloucs.sch.uk.

autumn and winter-reading-challenge-2021.pdf

PREVIOUS EVENTS AND NEWS:

Spring Reading Challenge: The Reading Premier League: Log your minutes here

Autumn Reading Challenge 2020: Now closed: See the February newsletter for our lucky winners

READING AMBASSADORS

Last year, our wonderful Reading Ambassadors were chosen to help develop the ethos and culture of reading within our school. They have been doing a fantastic job of helping to develop our local libraries and will be helping to judge our local libraries makeover competition after half term!

Have a read of their reading newsletter, full of book recommendations, creative ideas and events:
Reading at Abbeymead: Our Vision
Here at Abbeymead, we pride ourselves on being a school committed to developing a love for reading; this runs right through our school community, from the children, to the parents and all members of our school staff team. We recognise how important it is to develop a passion for reading in our children, to enable them to be successful learners in all areas of the curriculum and in life beyond our school.
We labelled 2020-21, 'Abbeymead's Year of Reading: Just the Beginning'. It was an exciting year that marked the start of our journey towards making our children lifelong lovers of reading. We have been and continue to work hard to develop an ethos of reading for pleasure and to embed our vison of making every member of the Abbeymead school community a lover of reading.
Reading for Pleasure
Children and staff in our school have the opportunity to read at least once a day for pleasure. This is timetabled into the school day. Children have access to high quality texts from classroom book corners and also get the opportunity to visit the library on a weekly basis. Teachers also prioritise reading aloud to their classes; in EYFS/KS1 this happens a minimum of once a day and in KS2 a minimum of 3 times a week.
Reading for Pleasure at Home
For guidance on how to support your child with reading for pleasure at home, have a look at this leaflet, which has some great ideas on how to promote enjoyment in reading all the way up to Year 6 and beyond:
You can also use these great supportive resources from the Education Endownment Foundation to guide you when reading with your child/children.
Top tips for supporting your children with reading in reception year 1 and year 2. 2. https://educationendowmentfoundation.org.uk/public/files/Publications/Covid-19_Resources/Resources_for_schools/7_Top_Tips_to_Support_Reading_at_Home.pdf
Top tips for supporting your children with reading in Key Stage 2.
https://educationendowmentfoundation.org.uk/public/files/Publications/Covid-19_Resources/Resources_for_schools/7_top_tips_to_support_reading_at_home_%E2%80%93_for_Key_Stage_2.pdf
If your child is a devoted Tom Gates or David Walliams fan and you are looking for ideas of books to encourage them to branch out, have a look at the 'Tube Map' for your child's age group which suggests books linked to your child's preferred authors or book genre:
Bug Club
All pupils are able to access our exciting online reading system.
This really is a great way to keep your child reading.
Online your child will have access to a wide range of story (fiction) and fact (non-fiction) books that they can engage with. All the texts have been carefully selected to help them develop their reading skills at a level suitable to their needs, all while collecting coins they can spend in the reward area of the site. If you are having any problems logging on or need your password resetting, please do get in touch via dojo.
Log into Bug Club by clicking here
Don't forget one class each week is crowned on online Bug Club Reading Champions. Will it be your child's class?
Parent guide for Bug Club log in
Early Readers
At Abbeymead we use the Letters and Sounds programme to teach our children how to read. For more information please use the following links:
Some hints and tips to help with reading
Reading Sessions: How we Teach Reading
Children across the school have, on average, 4 taught reading sessions a week.These are whole class reading sessions which are a balance between practising reading fluency, discussion based learning and written comprehension. As well as this, children are heard reading aloud daily by an adult in EYFS/KS1 and as regularly as possible in KS2.
We also use the Reading Dogs to teach and reference key reading skills with the children.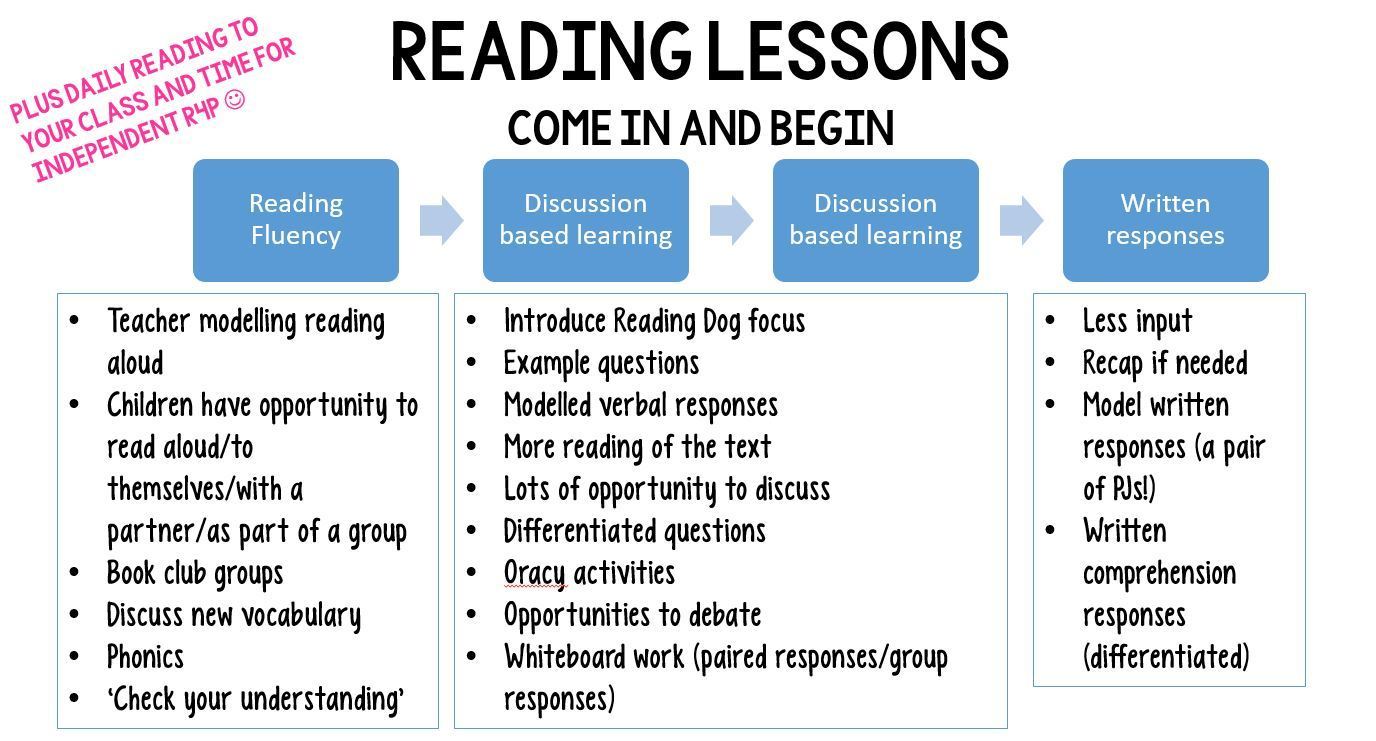 Reading Assemblies
EYFS/KS1 and KS2 have weekly reading assemblies. Teachers share upcoming books and read aloud to the children.
Keep an eye out here for books coming soon!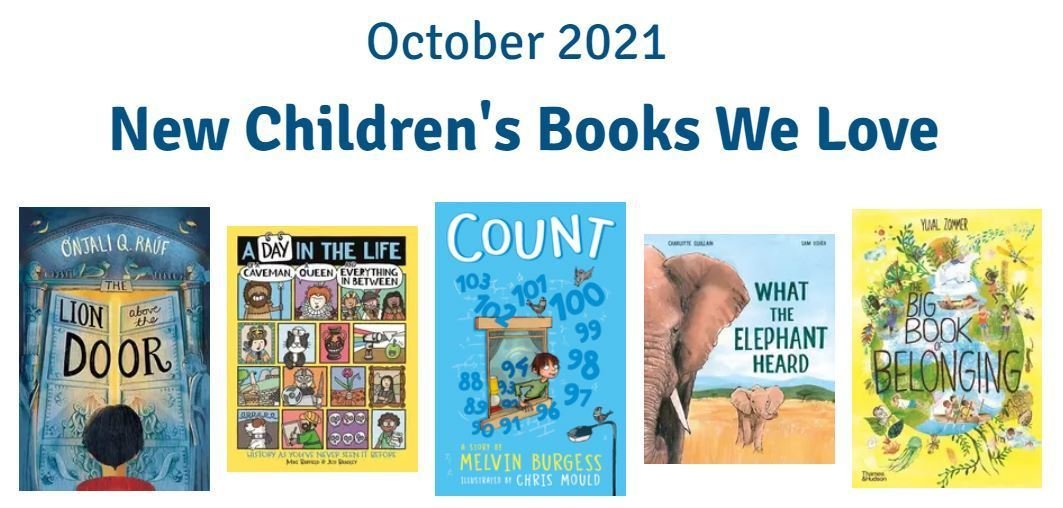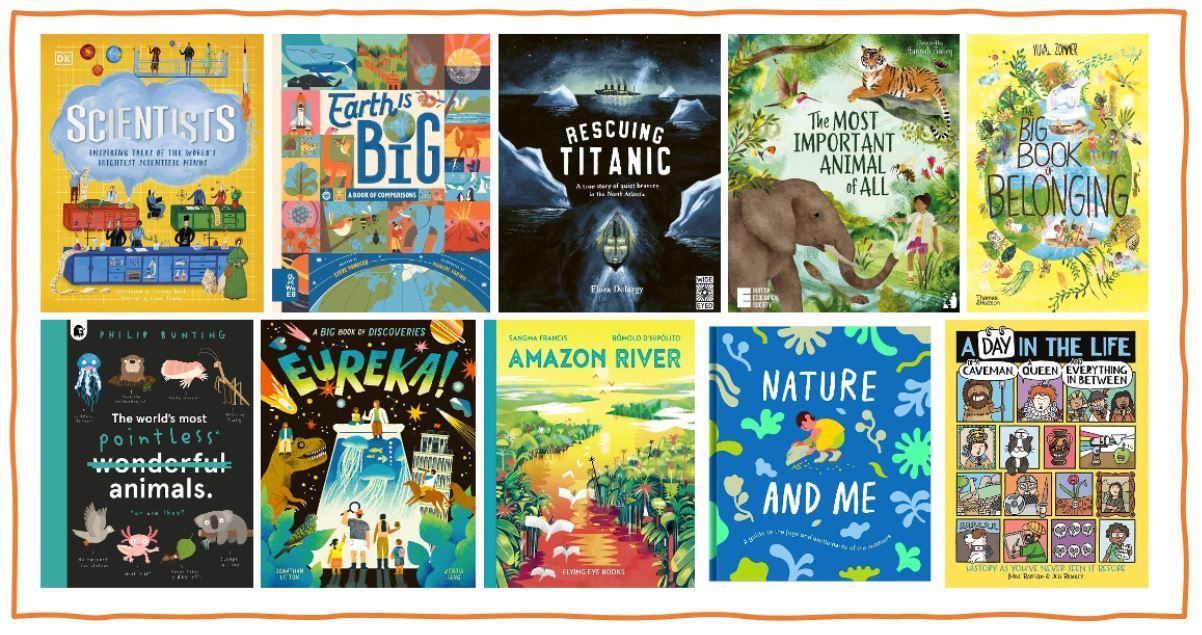 Reading Newsletters
Each term, we will be producing a reading newsletter that will update you on all of the exciting reading activities undertaken at the school. It will also offer suggestions on ways to support you with reading at home.
Our latest edition can be seen below.
Reading newsletter 6
Supporting your child to read at home
Learning to read is a vital life skill that our children need to acquire at a young age. Children progress through different reading stages and all children will progress through these stages at different rates. Sometimes children progress slowly, sometimes fast and sometimes they plateau for a short while they consolidate their learning. It is often helpful for children to overlearn/repeat their learning to ensure their skills are secure before moving onto next stages. This helps them to build confidence in their abilities.
Reading is not only about segmenting and blending words to actually say a word aloud. It is also about really understanding what they have been reading about. Often, we ask children to repeat reading scheme books so that they can work on their comprehension skills rather than simply reading the words and sentences. If your child repeats a book, please focus upon their comprehension skills. Do this by asking questions that look for simple answers within the text and then more complicated answers which ask their opinion about something that happened in the book, the way a character may be feeling or predict what may happen next. Without these comprehension skills, foundations to their reading ability will be missing and they will find it very difficult to move through later reading development stages inhibiting them from becoming a fluent reader.
Asking your child questions whilst reading together will help them to gain a better understanding of the text, develop a broader range of vocabulary and enhance their creativity.
Parent Reading presentation KS1
Parent Reading presentation KS2
You may like to use a selection of the questions below when reading with your child:
Fiction
Look at the front cover. What could this story be about?

Who is the author/illustrator? What do they do?

Where does the story take place? (setting)

Who are the main characters in the story?

Can you retell the story using your own words?

Tell me what this character was like?

Tell me the most interesting/exciting/funniest/your favourite part of the story? Why?

What do you think the character feels about...? How can you tell?

What do you think would have happened if…?

What do you think is going to happen next? Can you guess the ending?

Which part of this book did you like best/least? Why?

How has the author used words/phrases to make this character funny/sad/clever/frightening/excited etc.?

Do you like the way the story ended? Can you think of a different ending?

Do you know any more stories like this? Tell me how they are alike.

Do you know another story with similar characters in? Tell me how they are similar.

Has anything like this ever happened to you?
Non Fiction
Tell me two things you found out that you didn't know before.

What does this part of the text tell us about ….?

Which part of the text tells us about …?

Why are some words in bold?

How does this text/layout help the reader?

How does a diagram/picture/caption help you to understand the information on this page?

What can you use to help you find the information you need quickly?

How does a glossary help us?
What should my child be reading?
The National Curriculum states that children should read a range of texts across their primary, including; stories, poetry, myths, legends, plays, non-fiction and text books/reference books.
If you're wondering what to read at home with your children, check out these book lists:
The Book Swap Trolley
Our Abbeymead book swap trolley is in use! This will be back in action as soon as it is safe to do so!
Our Book Swap Trolley can be found on the KS1 playground from 8.15am to 8.45am on a Monday, Tuesday, Wednesday and Thursday- if it's not raining! The rest of the time, it can be found in the reception foyer.
It contains a range of books and text types suitable from pre-school to Year 6 and beyond. Please do encourage your children to bring in one of their old books (in good condition) and swap it for one on our trolley.
Thank you to the parent who suggested this fantastic idea via our parent's 'Reading Ideas' Padlet. What a difference you have made!

Encourage your child to pretend to 'read' a book before he or she can read words.

Visit the library as often as possible - take out CDs and DVDs as well as books.

Schedule a regular time for reading - perhaps when you get home from school or just before bed.

Buy dual-language books if English isn't your family's first language - you can talk about books and stories, and develop a love for them, in any language.

Look for books on topics that you know your child is interested in - maybe dragons, insects, cookery or a certain sport.

Make sure that children's books are easily accessible in different rooms around your house.

Children learn from the world around them and from seeing labels,notices and signs which are written in print. Encourage children to look for words they know all around




them!

Practice the sounds of language – read books with rhymes. Teach your child rhymes, short poems and songs. Play simple word games eg How many words can you make up that sound like the word 'cat'?

Let children have time to attempt words that they are unsure before you give them the word. Help them to get the initial sound or try breaking the word into smaller sections. If your child is struggling, give them the word but encourage them to re-read the sentence correctly to reinforce the new word they have learnt and hear themselves successfully reading the sentence.

Play 'I Spy' – It's a good way of showing that every word begins with a letter.You can also play games where children identify the odd one out in a list like cat, mat, dot, rat. Play card games like Bingo, Memory cards, Snap and Go Fish.
Book Levels and Colour Bands
At Abbeymead Primary School all our reading books are colour banded according to their level of reading difficulty. Your child will be given a colour band and book level to choose from which will help to ensure that the book they select is at the right reading level. Every colour band includes books from a range of reading schemes so that they will experience a range of stories, text types and illustrations. Once they become proficient at one level, by reading a wide range of books within it, they will move onto the next. Therefore, the more practise they get, the better they get and the quicker they will progress through the levels!
Boy's Reading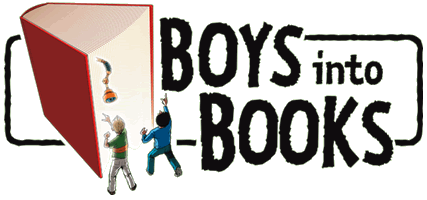 Mr Thorne youtube videos – excellent video clips explaining how to pronounce the different phonic sounds: www.youtube.com/watch?v=LlTw0oiLNys
Help your child's reading by visiting Oxford Owl which has 250 e-books for you to share with your child: http://www.oxfordowl.co.uk/reading-owl/reading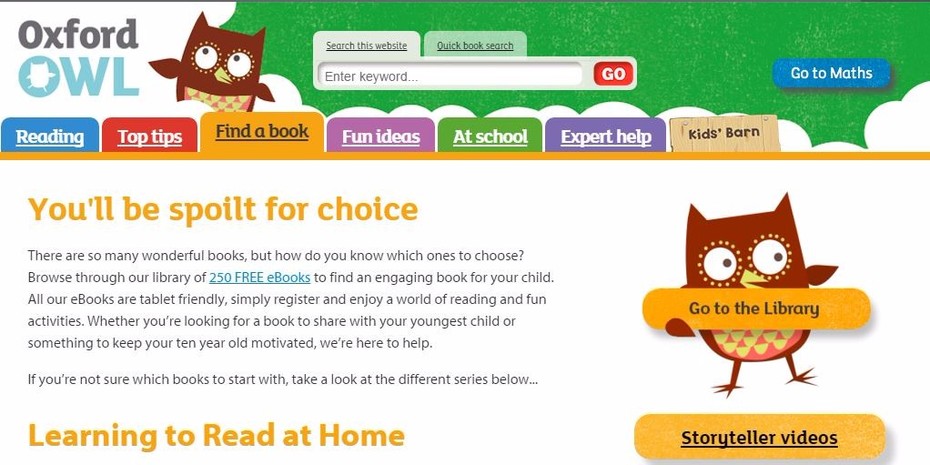 Education jargon buster
For phrases you might hear your child's teacher mention.
Alphabetic code
The code shows us the relationship between the sounds of our speech and the written letter(s) of the alphabet and how these are used to match those sounds.
Baseline Test
Many school already carry out a short test on entry to Reception, but it is compulsory from September 2016. Children are tested in the core areas of literacy and numeracy so that they can be supported to reach their goals by the end of the year. The test information will be used alongside a wide range of other activities such as home visits, observations of children and reports to create a helpful and accurate picture of your child's potential and progress in terms of 'expected', 'emerging' or 'exceeding'.
'Buddy' reading
Children read in pairs. The buddy is often an older child.
Blending
To say the individual sounds that make up a word and blend them together to hear the whole word for reading e.g. s-a-t becomes sat. We say you blend to read and segment (see below) to spell.
Book Bands
A system of grouping books in bands of colour to represent different levels of reading difficulty.
Catch Up
It is often used as a term for an intervention programme but it is also a not-for-profit organisation that provides training techniques to support teachers to help children identified as underachieving.
Comprehension
The understanding of a text; at its simplest this may be an understanding of what the text makes explicit (e.g. the story is about a pumpkin) and at its most sophisticated, it is an understanding of what lies beneath a text (e.g. the authors' experience, historical context, themes and so on) which is often referred to as the deeper levels of meaning, inferential comprehension or higher order reading skills.
Decodable (books)
Books which have been specifically written, using a cumulative structured introduction of phonics, so that children can practise their developing reading skills.
Decoding
To read a word by saying the sounds then joining, or blending, those sounds together to form the word.
Dyslexia
Dyslexia is a specific learning difficulty which mainly affects the development of literacy and language related skills. For further information visit www.bdadyslexia.org.uk
EYFS
The Early Years Foundation Stage sets standards for the learning, development and care of children from birth to 5 years old.
Flashcards
Cards to use in games to help children practise recognizing, at speed, a letter, group of letters, words and/or pictures.
Group reading
Similar to guided reading, but children take it in turns to read aloud from the same book whilst the teacher listens and supports.
GPS
An abbreviation often used in schools for grammar, punctuation and spelling. Also sometimes referred to as SPAG.
Guided reading
About 6 children, grouped by reading ability, read aloud from the same book at the same time whilst the teacher listens in and draws out teaching points. At junior levels children may read a book, or part of it, away from the session and then focus on particular aspects of understanding.
High frequency words
These are the words that occur most commonly in the English language. Some are 'decodable' like much (see above) whilst others are 'tricky' like the (see below).
Home books
Reading books sent home from school for your child to read. These may be from a reading series so your child can practise early reading skills or from the library so you can share and discuss.
Individual reading
Reading 1:1 or alone as it suggests.
Information books
Books that contain facts or information including reference books such as dictionaries, atlases and encyclopaedias.
Levelled books
Books from a reading series that have been written in levels of difficulty to enable a child to take small but steady steps to reading success. As children's skills increase so children read more and the need for such control lessens.
Mnemonics
Memory joggers such as a rhyme, a phrase or a shape. For example, seeing a dinosaur in the shape of a letter d to help your child to associate the dinosaur with the letter and sound d.
Non-fiction
A broad category of texts that includes anything that isn't story (information books, reference materials, newspapers, biography, Wikipedia etc.).
OFSTED
The Office for Standards in Education, Children's Services and Skills and is the organisation appointed by the government to inspect schools in England.
Phonic book(s)
see decodable books.
Phonics
A method of teaching children to read and write the English Language. It teaches children that the sounds of English are represented by letters or groups of letters (see also synthetic phonics).
Phonemes
The smallest unit of sounds in a word represented by letters or groups of letters.
Picture book(s)
Books in which the pictures play a major part in the story and the text is not levelled by difficulty e.g. The Gruffalo by Julia Donaldson. Picture books are not necessarily just for the very young and they can support the understanding of quite complex ideas e.g. Shaun Tan's The Lost Thing.
Quiet reading
Children read by themselves for a short time.
Reading age
This is an average reading level we would usually 'expect' for a child of any specified age. It is only a guide.
Read at Home/Take Home
The books that the children bring home to practise reading with you.
Reading fluency
When children are reading easily with confidence and intonation and at pace.
Reading Recovery
Reading Recovery is a short-term teaching programme of one-to-one tutoring for children identified as underachieving at 7 years of age.
Reading stamina
A child's ability to read substantial and often more challenging books for a longer period of time or in one sitting.
Segmenting
To write or spell a word by listening for the sounds in the word and deciding which letters represent those sounds. We say you blend to read and segment to spell.
Shared reading
A teacher reads and discusses a text with the whole class, demonstrating how to be a good reader.
Sight words
Words you need to learn by sight because they cannot be easily sounded out. (see also Tricky words).
Sounding out
To say the individual sounds that make up a word (sometimes also called Fred Talk or Robot Talk).
Special Needs
A term used to cover a wide range of needs that may need additional support whether a child is falling behind or far exceeding normal expectations. Also sometimes referred to as SEN (special educational needs).
Story time
The teacher reads a story aloud to the whole class.
Synthesising sounds
Blending or merging the sounds in a word together in speech so you can read the word.
Synthetic phonics
Synthetic Phonics is a way of teaching reading. Children are taught to read letters or groups of letters by saying the sound(s) they represent – so, they are taught that the letter m sounds like mmmm ... when we say it. Children can then start to read words by blending (synthesising) the sounds together to make a word.
Mead Road, Gloucester, Gloucestershire, GL4 5YS
Tel: 01452371710
Email: secretary@abbeymead.gloucs.sch.uk