Maths at Abbeymead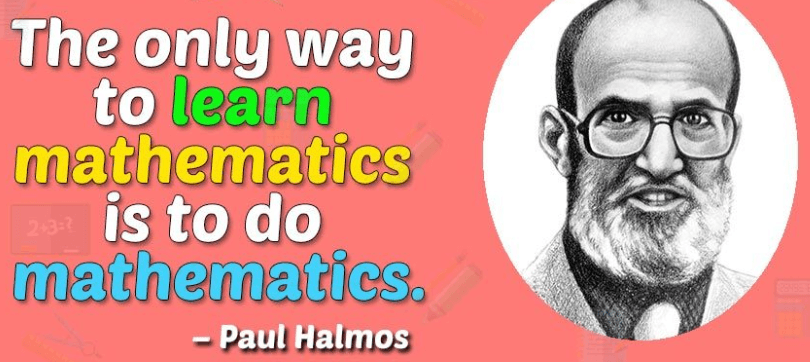 Why is Mathematics so important?
Mathematics equips children with a uniquely powerful set of tools to understand and change the world. These tools include logical reasoning, problem-solving skills, and the ability to think in abstract ways. As such, mathematics is a creative discipline. It can stimulate moments of happiness and wonder when a child solves a problem for the first time, discovers a more efficient solution to a problem or suddenly sees hidden connections.

What does problem solving look like at Abbeymead?

'The national curriculum for mathematics aims to ensure that all pupils.....become fluent......reason mathematically..... and can solve problems.'
Engaging children in problem-centered learning allows them to see connections within and between content areas. Our children are developing the ability to employ and select appropriateness of a variety of strategies to find solutions. Problem-centered learning creates a model where our children become the thinker and is engaged in a self-directed search for answers.
When we are teaching children how to solve problems, we use these strategies.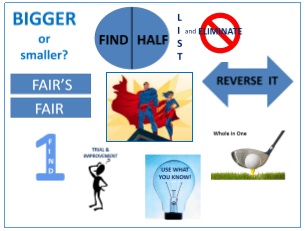 Other strategies include:
| | |
| --- | --- |
| | Strategies |
| 1 | Act it out – make a model |
| 2 | Guess and check – Trial and error |
| 3 | Systematic – trial by improvement |
| 4 | Make a list or table |
| 5 | Look for patterns |
| 6 | Simplify the problem |
| 7 | Work backwards – use inverse |
| 8 | Algebraically – write an equation |
Where appropriate we apply problem solving to real life situations giving them real contexts, and more recently some of our children have been working alongside local businesses to develop their mathematical skills. We work very hard at Abbeymead to develop cross curricular links, enabling Maths to play a big part in many of the subjects across the curriculum.
Within lessons we talk to the children about being in 'The Challenge Zone'. The children recognise that when they are in this zone they are learning at their best. When completing problem solving activities the children feel particularly challenged, it is during these times that we develop the children's attitudes to learning. Please see below for more information.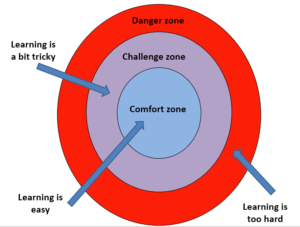 Times tables - How can you help at home?
At Abbeymead we are committed to equipping all children with mathematical life skills. Learning their times tables is KEY! Children need to become fluent in their times tables through varied and frequent practice so that they are able to recall and apply their knowledge rapidly and accurately to problems.
A parents guide to learning times tables
What can you do to help your child learn their times tables?
Times Table Rockstars!
All children in Years 2-6 have got a times table rockstars account which they can use in school and at home. The website is https://play.ttrockstars.com/.
Here are some other links to websites that your children can use to practise their times tables:
What do we mean by Mastery?
At primary school, a deep understanding is achieved through covering fewer topics in greater depth. Pupils master concepts rather than learning procedures by rote.
Important Documents
Glossary of mathematical terms
Written Method Progression Overview
Multiplication and division in the National Curriculum
Number and the Number System in the National Curriculum Statistics in the National Curriculum
Algebra in the National Curriculum
Geometry in the National Curriculum
Fractions in the National Curriculum
Measures in the National Curriculum
Addition and subtraction in the National Curriculum
Making Maths part of everyday life
Maths ideas calendars and books
Maths ideas catalogues and car journey
Maths ideas in the kitchen and park
Maths ideas number plates and swimming pool
Maths ideas shopping and walking home
Useful websites
| | |
| --- | --- |
| | |
| | Coolmath4kids is an amusement park of maths games and much more, specially designed for fun, fun, FUN! |
| | Topmarks is a search engine designed for primary aged pupils. This website will link you straight to appropriate maths games and activities as well as allowing you to search for specific maths units. |
| | Nrich have homes for students of different ages, and have homes for teachers of different age groups. If you are a parent or carer, we suggest that you start with the Teacher Guide. In your home you'll find the latest resources we have added to our collections, and they'll keep you up to date with open problems and events. |
| | |
| | Primary Games is a website full of interactive games, which allows children to apply their maths learning in really fun ways! |
| | BBC Schools is another great resource which is absolutely free. Click here to access the well known BBC Bitesize resources too. |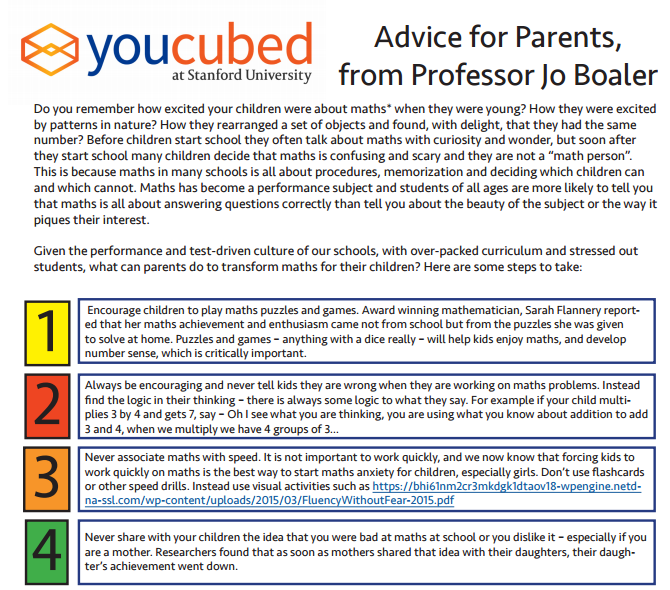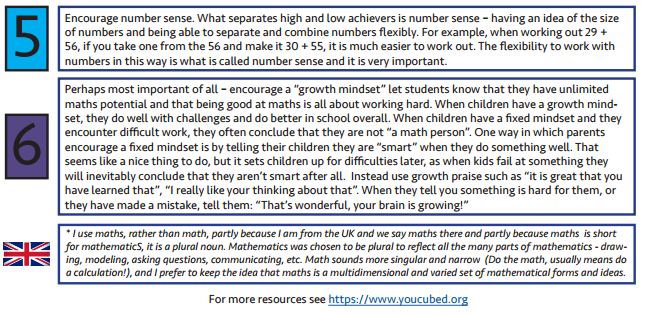 Mead Road, Gloucester, Gloucestershire, GL4 5YS
Tel: 01452371710
Email: secretary@abbeymead.gloucs.sch.uk