SEND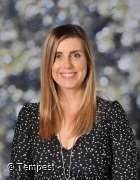 SENCo - Kelly Tanner
At Abbeymead Primary School each child learns by participating in a range of specially planned activities tailored to their own particular need. By this means, each child is sensitively encouraged to move forward, developing confidence and pride in their own achievements. Provision for children with special educational needs is a matter for the school as a whole. In addition to the Governing Body, the Head teacher, the SENCO and all other members of staff -both teaching and support staff- have very important day-to-day responsibilities.
All teachers are teachers of children with special educational needs. Teaching such children is therefore a whole school responsibility.
High quality teaching which is differentiated and personalised should be available for all pupils. At the heart of the work of every school / class is a continuous cycle of planning, teaching and assessing which takes account of the wide range of abilities, aptitudes and interests of children. The majority of children will learn and progress within these arrangements. Those children whose overall attainments or attainment in specific subjects fall significantly outside the expected range may have special educational needs.
Complaints procedure for SEND
The school follows a complaint procedure and this will be followed for any SEND complaints. If you have a query or complaint regarding your child and their special educational need please initially talk to the class teacher. This query will then be discussed and resolved or passed on to the SENCO.
If you feel this issue has not been dealt with sufficiently or you still need further advice please inform the Head teacher or governing body.