School Uniform
The school colours are Jade and silver grey royal. We ask that uniform is worn, as it supports the community feel of the school and probably eradicates early morning disagreement about what to wear!
All items of uniform can be purchased from the Monkhouse, School uniform order link
Uniform sales available in the store that are specific to Abbeymead include:-
Jade sweatshirts and cardigans with logo

Ties (including elasticated)

White polo shirts with school logo (or plain white polo shirts)

PE Kit - Jade T-shirts and Royal blue shorts

PE and book bags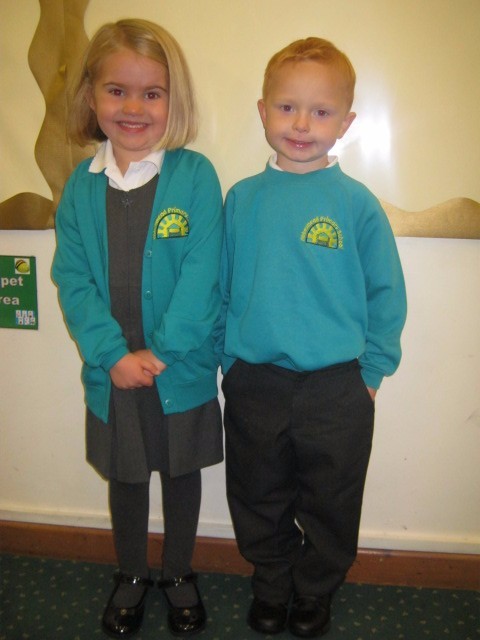 Any items of uniform that are not specific to Abbeymead can be purchased from many High Street stores.
Grey shorts may be worn in summer. Suitable dark-coloured shoes should be worn, with separate PE footwear (e.g. trainers) for use outdoors to be brought in.
Since many items turn up without owners and never reclaimed, it is very important to LABEL ALL YOUR CHILD'S CLOTHES.
Order forms for name tabs are available from many outlets, including the Trutex Centre.
Although watches are encouraged, it it best if other jewellery and precious possessions are not brought to school.
Mead Road, Gloucester, Gloucestershire, GL4 5YS
Tel: 01452371710
Email: secretary@abbeymead.gloucs.sch.uk