Welcome to Abbeymead Primary School
Reception Starters - September 2022
Welcome to all the new children and families that have been allocated a place at our school, from September 2022. We are looking forward to getting to know you and can't wait for you to join our school.
Starting school is a milestone, not only for your child but also for parents/carers. You may be excited, or perhaps a little concerned about your child taking these first steps towards independence at school. At Abbeymead Primary School, we aim to build a good relationship between home and school, so that everybody involved can ensure your child gets the very best induction that is happy, settled and positive.
If you have been unable to attend any of school tours you may be interested to watch our Virtual tour, which we filmed last year. You can access the link by clicking on the image below.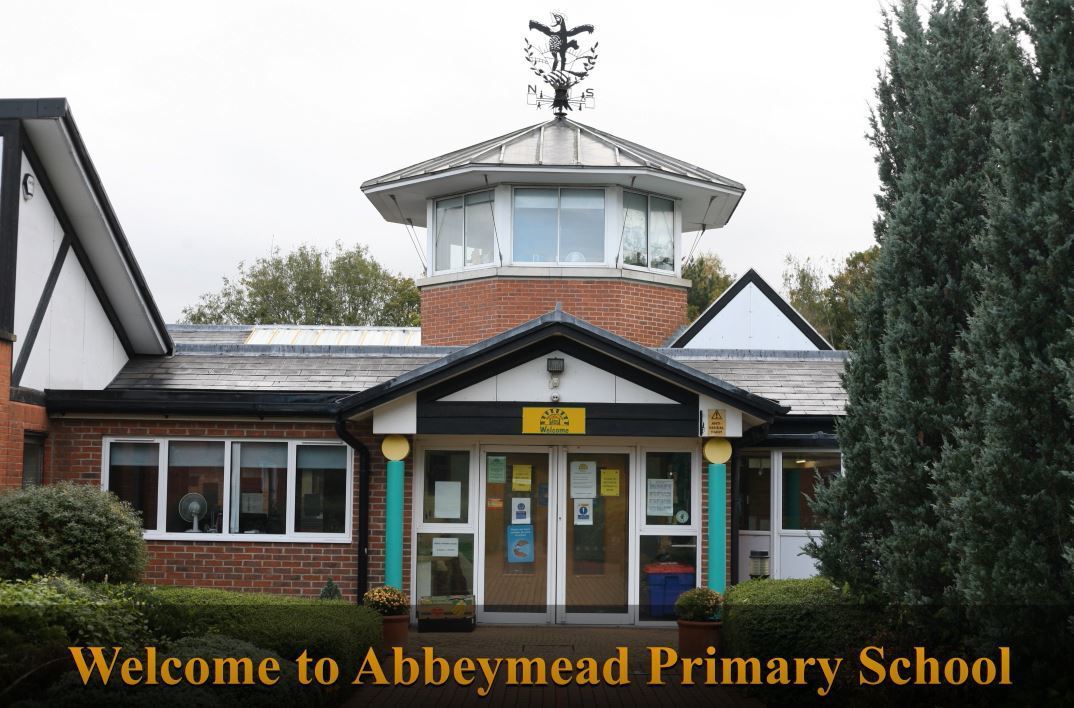 Abbeymead Primary - 2022 Intake Flyer
Abbeymead Prospective - Prospectus
General Admission Arrangements for September 2022 Starters
Please see the Gloucestershire County Council arrangements for Admissions at www.gloucestershire.gov.uk
Further information is available by clicking on the links below:

Primary school information booklet 2022-23
Parent's Guide to the School Admissions Online Application
Key Dates
| | |
| --- | --- |
| From 3 November 2021 | Letters sent out to Gloucestershire residents explaining how to apply for a school place |
| From 3 November 2021 to 15 January 2022 | Application Window. Closing date for school applications is 15 January 2022 |
| Thursday 31 March 2022 | Closing date for Summer-born deferment requests |
| Tuesday 19 April 2022 | Allocation Day |
| Tuesday 26 April 2022 | Closing date to return reply form accepting the School/Academy place or requesting to be put on waiting list/s |
| After Tuesday 17 May 2022 | Outcome of Waiting List Requests |
| Tuesday 24 May 2022 | Closing date for return of reply forms |
| June 2022 to July 2022 | Appeals |

Our Published Admissions Number is 60 pupils (30 pupils per class)

Admissions to EYFS for September 2022

Preparing your child for school - support documents from Pacey
Immunisations - Is your child up to date with their vaccination?

* Before they start school they should have had their 2nd Measles, Mumps, and Rubella (MMR) and their vaccination for diphtheria, tetanus, whooping cough and polio(DTaP/IPV)
* Unsure? Check your child's vaccination status with your GP Surgery
Mead Road, Gloucester, Gloucestershire, GL4 5YS
Tel: 01452371710
Email: secretary@abbeymead.gloucs.sch.uk