Wider Curriculum
'Ready for Life'
Governors and staff at the school believe that a key role for primary education is to prepare pupils for a happy and successful later life. This means ensuring that our pupils not only learn core skills in English, maths and other curriculum subjects effectively, but also develop important 'skills for life' such as self-awareness, compassion, teamwork, personal organisation and leadership. Our curriculum is geared to achieving our goal of ensuring that our pupils are 'Ready for Life' because the school firstly teaches and embeds the required knowledge and skills at each year group level, and then provides each child with the opportunity to apply what they have been taught in the form of investigate problem-solving scenarios. Wherever possible these are related to the world outside of the classroom.
While we have the highest of expectations for our pupils within the classroom, this is only a part of the learning experience that we offer. We believe in providing a breadth of opportunities for our pupils that will give them the best possible foundations to carry forward into the next stage of their education.
The school offers a broad, balanced and differentiated curriculum covering all areas of the National Curriculum and our aim is to provide a curriculum that meets the needs, interests and abilities of all children.
This curriculum comprises of the core subjects – English, Mathematics and Science and the foundation subjects – Computing (ICT), Design Technology, History, Geography, Art, Music and Physical Education. Personal, Social and Health Education is also taught through our assemblies and creative curriculum. Our curriculum policies specify teaching strategies and set achievement targets for the children. Parents are very welcome to read our policies, and ask for any further clarification.
We do our utmost to maximise success for all children by giving them the best teaching and learning experiences. We use a range of teaching methods to suit the needs of the children and the subjects being taught. The core subjects are taught both stand alone and as part of our creative curriculum in which the foundation subjects are taught as part of a themed termly topic.
An extensive range of extra-curricular activities is provided both during and after school. As well as sports, activities involving music, choirs, languages, science and art are provided by members of the school team, while external experts are engaged to run other clubs as diverse as drama and coding.
Spiritual, Moral, Social, Cultural (SMSC) Development
At Abbeymead, we recognise that the personal development of pupils, spiritually, morally, socially and culturally plays a significant part in their ability to learn and achieve. We therefore aim to provide an education that provides children with opportunities to explore and develop their own values and beliefs, spiritual awareness, high standards of personal behaviour, a positive caring attitude towards other people, an understanding of their social and cultural traditions and an appreciation of the diversity and richness of other cultures. This is embedded throughout all aspects of school life.
We aim:
to provide pupils with a rounded education, including learning how to work and play together, understanding and respecting others' points of view, respecting and applying rules and understanding why these exist.

to prepare pupils to contribute to society and culture throughout their lives, and enable them to participate actively and positively in the life of the school, their local community and wider society.

to encourage pupils to value themselves and their unique contributions to their own and others' lives, and in turn to value and celebrate others and their qualities and abilities.
Emotional Intelligence
Our children are growing up in a world that provides many more challenges, as well as opportunities than ever before. As a school, we think it's important that our children understand how to cope with the stresses and strains of modern day living. The ABC Programme extends across the whole-school, and provides pupils with a weekly opportunity to develop self-awareness, effective emotional balance and compassion towards others. Each child has a Reflection Book, which provides a private opportunity to record their personal thoughts.
Awareness: Developing self-awareness and awareness of others through quiet thought and reflection.
Balance: Action planning for personal development
Compassion: Understanding how I can be kind to myself and others
Creativity, Challenge and Higher Order Thinking
At Abbeymead we encourage our pupils to ask questions independently, make connections between ideas, think creatively, challenge and participate effectively, and reflect on their learning.
Developing higher order thinking skills in and out of class is a priority at Abbeymead with staff and children. One way we do this is using Blooms Taxonomy to structure conversations and encourage creative thinking.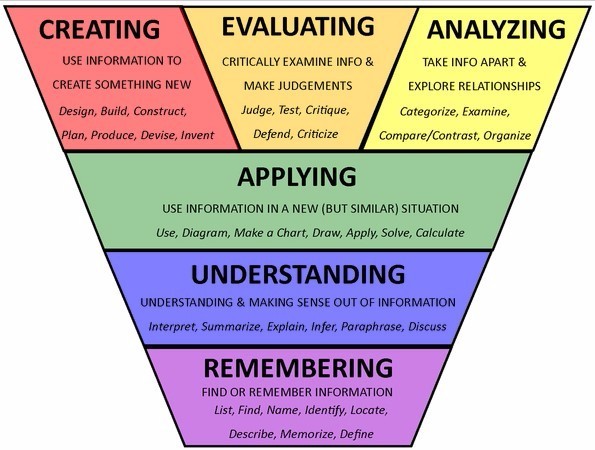 Challenge
Within lessons we talk to the children about being in 'The Challenge Zone'. The children recognise that when they are in this zone they are learning at their best. When completing problem solving activities the children feel particularly challenged, it is during these times that we develop the children's attitudes to learning. Please see below for more information.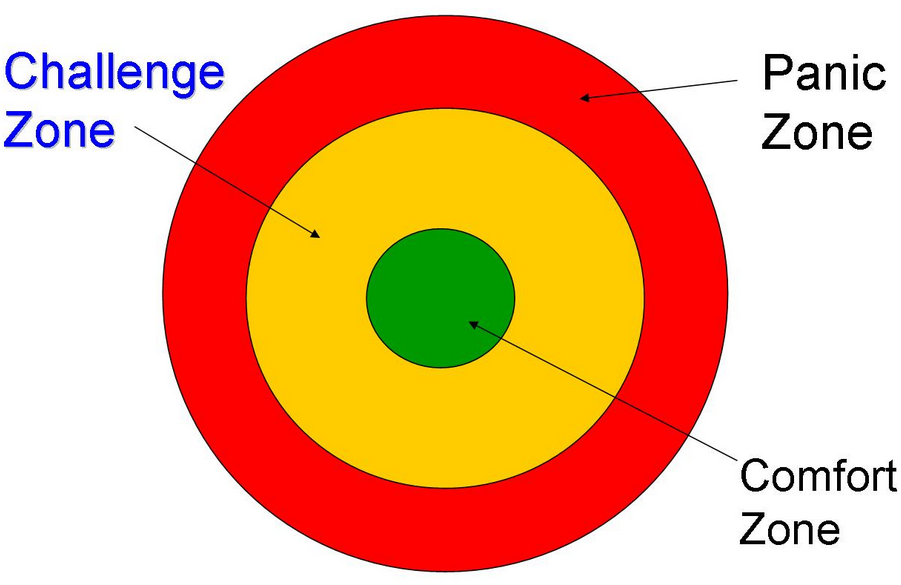 Purple Learners
We work very hard to embed a creative curriculum that stimulates your children, that makes them question the world around them and develops them into confident and independent 'life-long' learners. We talk about 'life-long' learners, because primary school truly places the stepping stones for the rest of their futures.
As part of this, we challenge our children to always push themselves and to always 'be the best' they can be in everything that they set out to do. You may hear your children talk about being 'purple learners' or pushing themselves to be in the 'challenge zone.' Our pupils understand that being a purple learner demonstrates outstanding behaviour for learning. Ask them about this and see what they say. If your child is in EYFS or KS1 ask them about what it means to be a 'purple learner.' If they are in KS2 ask them about either purple learning or about the challenge zone. Get them to explain this to you.